2007

Lamborghini Gallardo Spyder
customer feedback
The Caterham arrived in Canberra today! It is pretty well as expected, the photos did a good job of revealing the condition accurately. Apart from an interminable wait on the wharf for the thing to be cleaned, it was all quite smooth.

Thank you for your part in this, all the paperwork was handled well and you managed to get the seller to move on it when it started to appear he wasn't all that bothered.

- Terry W

Canberra, Australia

1985 Caterham Super 7
The J-Spec Mileage Promise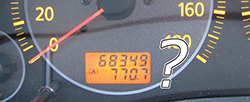 Speedo tampering is rife in the Australian market to the point where more imports than not sold by Australian dealers have had their mileage wound back. See how importing yourself easily avoids this pitfall.
Read more
auction video
Watch a video showing the sorts of inspections J-Spec has done on auction cars prior to purchase.
Read more
2007

Lamborghini Gallardo Spyder
NOTE: This car was listed some years ago and so this price may not be representative of what these cars cost today.

Please contact us if you are interested in current prices and availability.
Engine
5,000cc
Transmission
6 speed manual
Mileage
31,000 km
Colour
Grey
2 owner vehicle, first owner was Jeremy Clarkson.

No Accident History
Records Exist
Power Steering
Power Windows
Air Conditioner
Traction Control
Electronic Stability
ABS Brakes
Multiple Airbags
Power Seats
Leather Interior
TV / Monitor
CD/MD Changer
Keyless Entry
Security System
Xenon Headlights
Lifting gear
---
This car is listed in the Featured section
This car may be from a UK based dealer or private seller, it is listed here because we think it has appealing features or an excellent price. Circumstances will vary, but usually Featured vehicles are from a source where we can either have a car inspected prior to purchase, or is with someone who is able to send comprehensive and reliable information about it.
How to buy this vehicle
Please contact us and we will get in touch with the seller to ask for more information about the car and for more pictures. If the car is not from a source whom we necessarily trust we can then arrange for an inspection if the car looks promising.
Is this car eligible for import?
Yes, we have checked this car and it is a model eligible for import under the SEVS compliance laws. We have also allowed $25,000 for compliance, which is a reasonably typical compliance price available for this particular model.
---
The details about this car have been provided by the seller of the vehicle, prices and details are subject to change, and J-Spec is not responsible for the accuracy of this information. All details can be confirmed if this car is looked into in greater detail.
@ 0.6 GBP bank rate
= AUD $150,650 FOB

AUD $2,600 shipping

$2,050 ocean freight
$550 customs costs

AUD $7,550 import duty

$150,650 x 5% duty

AUD $16,050 GST

$150,650 + $9,600 x 10%

AUD $33,650 LCT

Luxury Car Tax

AUD $0 PCE aircon license use

AUD $1,100 J-Spec service fee
Estimated Registration Costs
AUD $10,250 registration in VIC

$800 registration
$9,450 stamp duty
($8 per $200 vehicle value)

AUD $11,750 registration in NSW

$800 registration
$10,950 stamp duty
($191,550 x 5% + $1,350)

AUD $16,100 registration in WA

$700 registration
$15,400 stamp duty
($236,550 x 6.5% duty)

AUD $10,100 registration in SA

$700 registration
$9,400 stamp duty
(4% x $233,550 + $60)

AUD $11,650 registration in ACT

$700 registration
$10,950 stamp duty
($191,550 x 5% + $1,350)

AUD $10,150 registration in QLD

$700 registration
$9,450 stamp duty
(4% of vehicle value, less for some cars)

AUD $7,800 registration in NT

$700 registration
$7,100 stamp duty
($236,550 x 3% duty)

AUD $10,150 registration in TAS

$700 registration
$9,450 stamp duty
($236,550 x 4% duty)
estimated registration costs
excluding new tyres, if needed
Price Estimates
Any costs listed above are estimates only. Calculations are based on average importing costs and current rates. Final costs are likely to vary slightly from these prices depending on variations in exchange rates and other factors beyond our control, however these rarely are different by a significant amount. Please check with your local registration authority to confirm registration costs and stamp duty.