Mazda

Roadster Coupe NB8C
The J-Spec Mileage Promise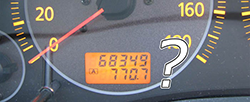 Speedo tampering is rife in the Australian market to the point where more imports than not sold by Australian dealers have had their mileage wound back. See how importing yourself easily avoids this pitfall.
Read more
Nissan Note e-Power hybrid compliance now available
Importing the Nissan's hybrid Note e-Power is now possible!
Read more
.