Covid-19 update
Importing continues as usual during the Covid-19 pandemic. Purchasing, shipping, customs clearance and compliance are largely unaffected and business continues as normal.
Read more
The J-Spec Mileage Promise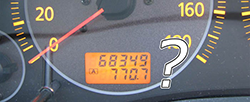 Speedo tampering is rife in the Australian market to the point where more imports than not sold by Australian dealers have had their mileage wound back. See how importing yourself easily avoids this pitfall.
Read more
Introducing
J-Spec Certified

mileage
February 19, 2015
At J-Spec we DO NOT wind back the mileage on our cars, and although our customers know this we are introducing J-Spec Certified Mileage to help prove this for their vehicle. J-Spec cars typically have better resale value due to their condition, but we also want to help our customers prove to prospective buyers that the mileage on their car is legit as well when it comes time for them to sell. J-Spec cars with genuine mileage should not be compared with cars imported by dealers who have wound huge amounts off the speedo (sadly now the norm), and we are going to make it easier to prove this. Comparing a J-Spec car with others on the market that have done tens or hundreds of thousands of kilometers more than what they say on the clock is not really a fair comparison.
Illegal tampering of mileage on imported cars in Australia now is so bad it's getting difficult to find cars locally that haven't had this done, so anything we can do to help our customers differentiate their vehicles from this when it's time to sell is something we want to make known. We already have the J-Spec Mileage Promise, and with J-Spec Certified Mileage customers can quickly and easily provide a link when advertising their car online to show that the k's on their vehicle is genuine.
We have already seen customers stating that their car was brought in with J-Spec when advertising their vehicles for sale, and we've even seen non J-Spec cars falsely advertised as being imported by us, so this should help eliminate these fraudsters as well.
How does it work? Put simply, we are providing a link for all cars imported with J-Spec which provides access to a copy of the Export Certificate, a document from Japan which shows the date and mileage of previous mandatory roadworthy inspections in Japan. If, for example, a car has 60,000km on it now, but had done 170,000km in Japan according to this document then you know the mileage has been tampered with, and for people who get these documents for cars already in Australia they are finding all too often that this is the case. By making this document publicly available (it can only be found if customers want it to be) J-Spec customers can show that the mileage on their car is genuine when they decide to sell it later down the line.
An example of what customers can provide to potential buyers as J-Spec Certified Mileage can be seen here
J-Spec as always is fighting the MASSIVE problem of speedo tampering of imports by dealers in Australia, and we are for anything that reduces the profitability of frequency of this completely illegal but near ubiquitous activity.
Info on J-Spec's mileage policy can be seen here.
Former J-Spec customers are also welcome to request a Certified Mileage page for their car, please ask.
Back to news