customer feedback
Hey Ben,

I have just gotten back my evo today thru compliance. I Would like to thank you for the excellent service the experience was headache free and IMG was fantastic to deal with.

Will highly recommend J SPEC IMPORTS to everyone.

Will be in touch for any other cars i need or for my friends

Thanks once again mate.

- Long G

New South Wales, Australia

2004 Mitsubishi Lancer EVO 8 MR
The J-Spec Mileage Promise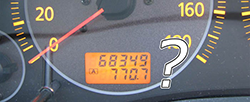 Speedo tampering is rife in the Australian market to the point where more imports than not sold by Australian dealers have had their mileage wound back. See how importing yourself easily avoids this pitfall.
Read more
Nissan Fuga compliance now available
Compliance for the Nissan Fuga is available, import Nissan's flagship luxury/sports sedan now!
Read more
This vehicle is eligible for import, if you are interested in importing a Suzuki Alto please contact us for model variant eligibility, availability, and typical pricing.
.