Covid-19 update
Importing continues as usual during the Covid-19 pandemic. Purchasing, shipping, customs clearance and compliance are largely unaffected and business continues as normal.
Read more
The J-Spec Mileage Promise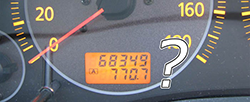 Speedo tampering is rife in the Australian market to the point where more imports than not sold by Australian dealers have had their mileage wound back. See how importing yourself easily avoids this pitfall.
Read more
Toyota Corolla Fielder hybrid compliance now available
March 22, 2019
Compliance for the Toyota Corolla Fielder Hybrid is now available. The Fielder is a budget hybrid wagon for those wanting the low running costs of excellent fuel economy achieved from a hybrid engine (33.3km / L) without having to spend big on the car itself.
View the link below for more information about these cars, plus more photos.
Models eligible for import:
All 1.5L hybrid versions only are allowed for import.
Availability:
Availability is good, these are still relatively new vehicles and they were incredibly poular in Japan with literally hundreds available each week.
Typical pricing:
As of mid 2019 prices for good condition 2013 - 2014 built examples are around the mid teens and up landed and complied, with newer models such as a 2018 being priced in the high 20's.
Click here to view more Corolla Fielder hybrid photos and model specs
Click here to view a large selection of Corolla Fielder hybrid's coming up at auction.
Click here to view a small selection of Fielders currently available, contact us for many more which are coming up.
Click here to view typical hybrid Fielder prices
Back to news