How much different models usually sell for
Covid-19 update
Importing continues as usual during the Covid-19 pandemic. Purchasing, shipping, customs clearance and compliance are largely unaffected and business continues as normal.
Read more
customer feedback
I got my Aristo from J-Spec in 2008 and love it. The guys were really helpful in finding me a car that was perfect. It arrived right on time, and I'm so proud of it. It's gorgeous.

My first J-Spec car was a Stagea that I sold for a profit, which allowed me to afford the Aristo.

- Joshua L

Melbourne, Australia

2 cars incl. 1996 Nissan Stagea RS FOUR V
The J-Spec Mileage Promise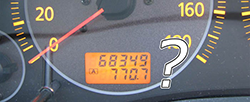 Speedo tampering is rife in the Australian market to the point where more imports than not sold by Australian dealers have had their mileage wound back. See how importing yourself easily avoids this pitfall.
Read more
This page allows you to view auction sales data for vehicles which have sold at auction recently. From this information you can see what a typical sale price of a certain car might be in the future, based on the year, colour, mileage, and other features.
All sale prices listed are landed and complied prices, and include the purchase price of the vehicle, our service fee, shipping, customs, import duty, GST, and compliance.
Choose vehicle to search for past sale prices
---