Covid-19 update
Importing continues as usual during the Covid-19 pandemic. Purchasing, shipping, customs clearance and compliance are largely unaffected and business continues as normal.
Read more
The J-Spec Mileage Promise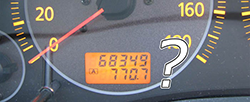 Speedo tampering is rife in the Australian market to the point where more imports than not sold by Australian dealers have had their mileage wound back. See how importing yourself easily avoids this pitfall.
Read more
Daihatsu Hijet Truck compliance now available
April 7, 2018
Compliance for the Daihatsu Hijet Truck is now available, this kei sized mini truck is economical to buy and run, and is available in 2WD or 4WD with auto or manual transmission, and selectable mode 4WD models feature hi and lo range gearing and a rear diff lock.
View the link below for more information about the features available on these trucks, plus many more photos.
Models eligible for import:
All 2014+ (S500 series) models with dual airbags are importable.
Availability:
These models are readily available with plenty having done low mileage and in good condition, and many are available as brand new vehicles.
Typical pricing:
A reasonably typical price for a good condition or as-new condition Hijet Truck will be priced in the mid to high teens landed and complied, depending on mileage and specs.
Click here to view more Hijet photos and model specs
Click here to view a small selection of Hijet Trucks currently available, contact us for many more which are coming up.
Click here to view some trucks which were sold at auction recently.
Click here to view typical Hijet Truck prices
Back to news