Covid-19 update
Importing continues as usual during the Covid-19 pandemic. Purchasing, shipping, customs clearance and compliance are largely unaffected and business continues as normal.
Read more
The J-Spec Mileage Promise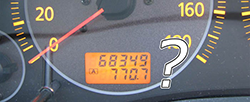 Speedo tampering is rife in the Australian market to the point where more imports than not sold by Australian dealers have had their mileage wound back. See how importing yourself easily avoids this pitfall.
Read more
Nissan Fuga compliance now available
June 16, 2018
Compliance for the Nissan Fuga Y50 series is now available. The Nissan Fuga is a luxury sports sedan sold from 2004 - 2009 with either a 3.5L V6 or 4.5L V8 engine with 208kW or 245kW respecitvely. Sold in other markets as an Infiniti M45 or M35, the Fuga was Nissan's flagship luxury model.
Watch a video review
View the link below for more information about these cars, plus more photos.
Models eligible for import:
All 3.5L V6 and 4.5L V8 models are allowed for import.
Availability:
Availability is good, particularly for 3.5L models. 4.5L versions are less common but still readily available, high spec models with all of the higher end features such as heated/cooled seats, radar adaptive cruise control and 14 speaker BOSE sound system are less common.
Typical pricing:
As of mid 2018 prices for good condition 3.5L models are around the $10,000 mark landed and complied, with 4.5L V8 versions typically priced in the low to mid teens for decent mileage, quality units.
Click here to view more Fuga photos and model specs
Click here to view a small selection of Fugas currently available, contact us for many more which are coming up.
Click here to view typical Nissan Fuga prices
Back to news